Businesses must become climate neutral; they have to decarbonize their supply chain, operations, product use, and the end-of-life treatment of their products. As (nearly) all countries in the world have agreed that global warming must be limited to 1.5°C, every company must devise a roadmap to fully eliminate its contribution to climate change.
However, becoming net-zero some day is not sufficient. To limit global warming emissions must be reduced in time, and time is running out. Carbon credits provide a solution to that problem. The key to success is to use carbon credits properly.
This report, "The Lux Carbon Credit Portfolio Tool," shows how to use carbon credits as an integral part of a company's net-zero strategy and roadmap.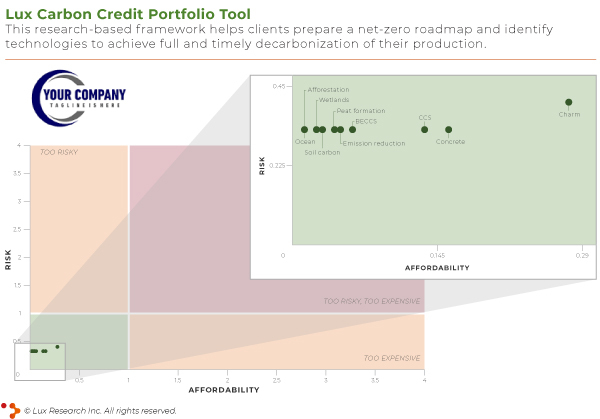 Download the Inspire Report Snapshot
https://86611.fs1.hubspotusercontent-na1.net/hubfs/86611/Inspire%20Reports%202023/Inspire%20Report%20Snapshot_The%20Lux%20Carbon%20Credit%20Portfolio%20Tool_compressed.pdf